Company

Company
Corporate Profile
ULVAC CRYOGENICS INCORPORATED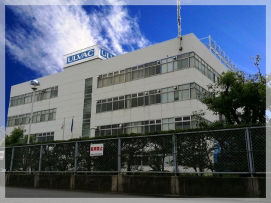 The use of vacuum technology is becoming increasingly diversified in both R&D fields and industries. Especially, the demand for high quality vacuum is rising in the areas of surface research, semiconductor or electronic industries.
Various types of vacuum pumps including cryopumps, turbo molecule pumps and dry pumps have been developed and improved to meet these requirements.
Ulvac Cryogenics Incorporated has been established as a joint venture of ULVAC,Inc. in Japan and US based Helix Technology Corporation (CTI), currently EdwardsVacuum LLC As a leading supplier of cryopumps with the market share of 40% in Japan, we design, manufacture and sell cryopumps as well as providing maintenance services.
Comany Name
ULVAC CRYOGENICS INCORPORATED
Head Office and Factory
1222-1 Yabata,Chigasaki,Kanagawa,253-0085,Japan
TEL:+81-467-85-9366 FAX:+81-467-85-9356
Kyoto Office
Akebono Bldg 97,Nakajimahoribatacho,Fushimi-ku,Kyoto,612-8452,JAPAN
TEL:+81-75-605-5590 FAX:+81-75-605-5591
Established
October 1, 1981
Capital
50 million
Number of Employees
127 Employees (as of April 2011)
President
Shin Ju-hoon
Business
Design, manufacture and servicing of cryopumps
Affiliate Company
KOREA
ULVAC CRYOGENICS KOREA INCORPORATED
URL:http://www.ulvac-cryo.co.kr/
107, Hyeongoksandan-ro, Cheongbuk-myeon, Pyeongtaek-si, Gyeonggi-do, Korea, 17812
TEL:+82-(0)31-683-2926 FAX:+82-(0)31-683-2956
CHINA
ULVAC CRYOGENICS (NINGBO) INCORPORATED
6th Floor, Building1, 3rd Floor, Building3, No.888 Tonghui Road,
Jiangbei District, Ningbo, China, 315020
TEL:+86-(0)574-8790-3322 FAX:+86-(0)574-8791-0707
ULVAC GROUP